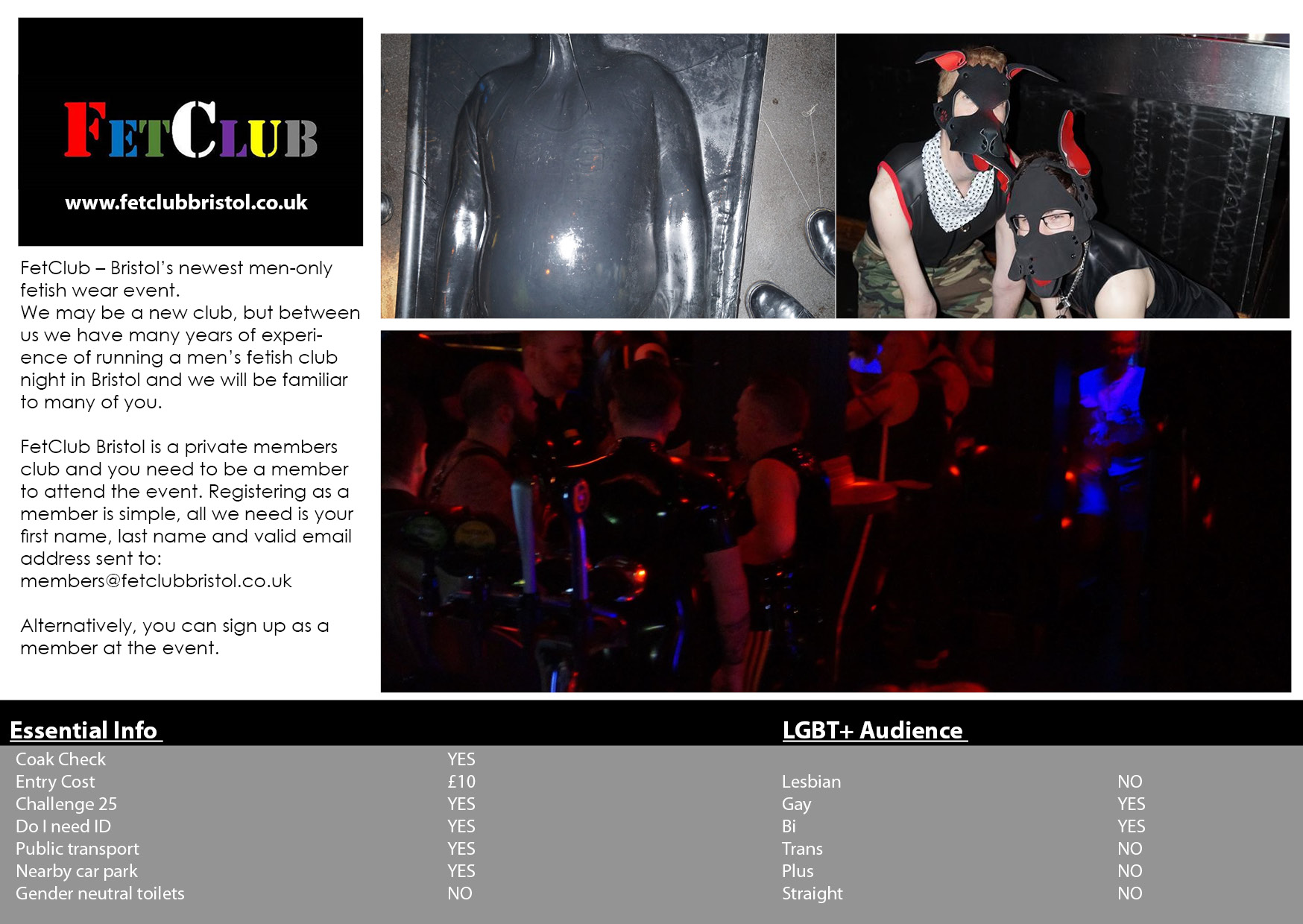 FetClub – Bristol's newest men-only fetish wear event.
We may be a new club, but between us we have many years of experience of running a men's fetish club night in Bristol and we will be familiar to many of you.
FetClub Bristol is a private members club and you need to be a member to attend the event. Registering as a member is simple, all we need is your first name, last name and valid email address sent to: members@fetclubbristol.co.uk
Alternatively, you can sign up as a member at the event.
So get ready to polish up your rubber, pull on your leathers, squeeze into your lycra, wipe your PVC clean, put on your trackies or footie kit, wear your kinkiest underwear, lace up your boots, slip into your trainers and come and join us.
(Note: we do not recommend doing all the above in one go)