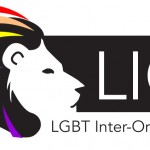 LGBT Inter-Org Networking-Socials: LIONS (Bristol)
WINTER EVENT: Fri 11 Nov, from 5:30pm
• Sensible bar prices
• Free warm buffet
• Central location (email for venue details).
LIONS (Bristol) events are FREE and held in a friendly, smart, central pub.  They're your quarterly opportunity to meet and socialise with other LGBT professionals, orgs and networks; whether for personal, social or business reasons.  Relaxed, friendly…but above all, useful…come along and use LIONS in the way that suits you!
LIONS events are for you if:
• you help run your organisation's LGBT employee network
• you're a member of your organisation's LGBT employee network
• you want to understand how other orgs have set up LGBT employee networks
• you run, or represent a standalone LGBT org (for example – choir, football team, charity, etc) and you'd like to
meet potential future members and supporters.
• you want to learn which companies understand the LGBT agenda and what orgs and societies are available to you if
you're LGBT in Bristol
We already have members from over 30 organisations across the private, public and charity sectors.  If you're interested in LIONS (Bristol), drop me a line…I look forward to hearing from you.
Neil Halstead: LIONS
Neil.Halstead@LloydsTSB.co.uk
Facebook: LIONS (Bristol)